Architecture
About the brick warehouse
-The Brick Warehouse built by the entrepreneur Fukushima Tosuke as a sake brewery
In the Meiji or Taisho period, the entrepreneur Tosuke Fukushima built a brick warehouse as a sake brewery in a place where there had existed the apple orchard, etc. of Tojiro Kusumi, who contributed to the growth of the apple industry in Aomori. Around that time, Fukushima explained the reason for choosing the brick structure, "Even if my business fails, it will be good if these buildings are utilized as heritages for the future of the city."
-Mass-production of Cider for the first time in Japan
After the war, the entrepreneur Isamu Yoshii traveled to Europe for studying the apple processing business. After encountering cider (sparkling apple liquor) in France, he founded Asahi Cider Co., Ltd. and mass-produced cider for the first time in Japan in 1954. The business was taken over by Nikka Whisky Co., Ltd., and the brick warehouse had been used as Hirosaki Factory of Nikka Whisky until 1965. Through the subsequent factory relocation, the brick warehouse ended its role as a factory for producing cider, and started to play a role of storing emergency rice stocks of the government, etc.
-Nara Yoshitomo's Exhibition was held (a contemporary artist from Hirosaki)
In 2002, Chiyoko Yoshii, the then president of Yoshii Shuzo Co., Ltd., met Yoshitomo Nara, a modern artist, and his exhibition was held by citizens of the city. This attracted public attention. Then, in 2015, Hirosaki City acquired the building, and started transforming it into a facility for fine arts and culture.
-Past and present of the brick warehouse
The brick warehouse was renovated as a museum, but it still has traces of the cider factory.
Collection of Fukushima Family

Collection of THE NIKKA WHISKY DISTILLING CO. LTD.
Architecture
The architect Tsuyoshi Tane designed the renovation of the historic brick warehouse. Under the concept of "succession of memories," a new museum was born for passing the memories of the building down to the future, based on the design for reinforcing aseismic performance and preserving the inner and outer existing brick walls. For its roofs, titanium materials, which are durable and corrosion-resistant in cold regions, were adopted. The cider-gold roof, which changes according to the light angle, is a symbol of the museum, and makes the townscape colorful.
© NAOYA HATAKEYAMA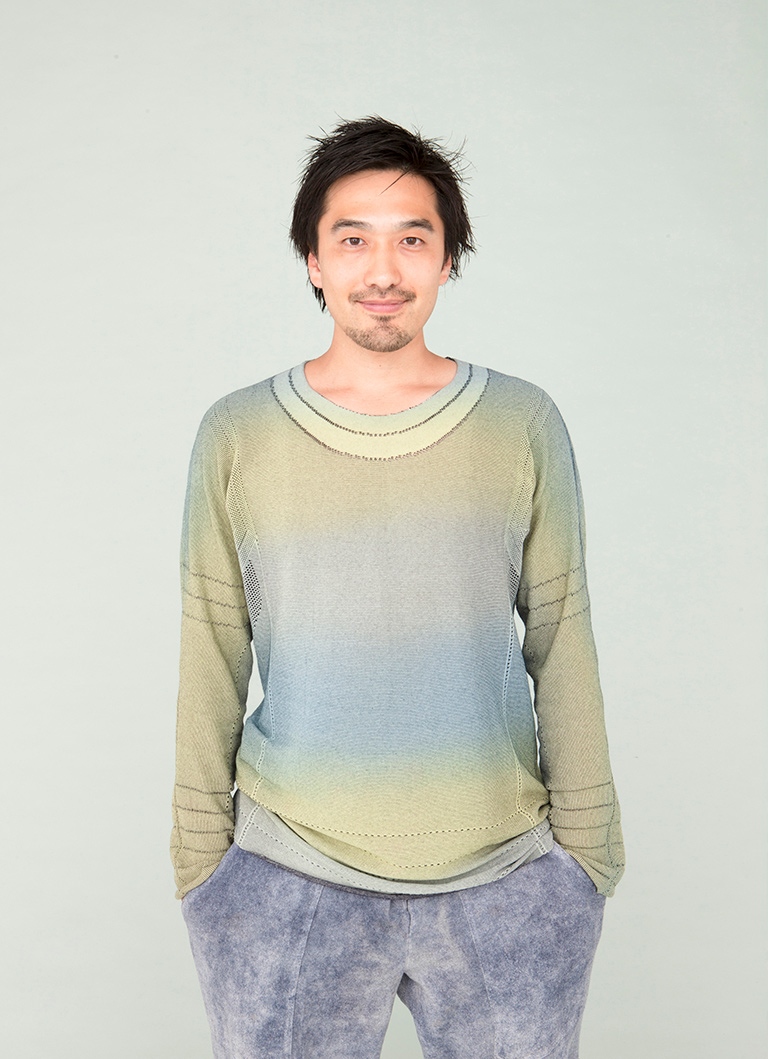 TANE Tsuyoshi
[Architect]
Tane Tsuyoshi is a Japanese architect based in Paris. He started Atelier Tsuyoshi Tane Architects in 2017 after being co-founder of DGT Architects in 2006 and previously working in London, Denmark and Japan. He is recognized as one of the emerging architects of a new generation for a series of award-winning projects and buildings such as the Estonian National Museum, Kofun Stadium for the 2020 Tokyo Olympics, LIGHT is TIME, and many others. His concept of "Archaeology of the Future" involves the site-specific memory of a place that connects its past to its future. Tane has received numerous awards and honors, including the French Ministry of Culture Architecture Prize, French Architects Overseas Grand Prix, Estonian Cultural Endowment Grand Prix, nomination for the European Union Mies van der Rohe Award 2017 and the 67th Minister of Education Award for Fine Arts Newcomer's Award. He frequently gives public talks and lectures, and has been teaching at Columbia University GSAPP and ESVMD.